The Afghanistan War's Costly Refrain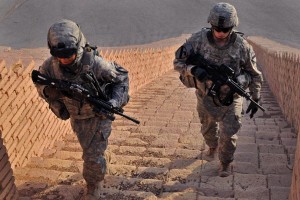 Mary Kaszynski
Afghanistan Study Group Blogger
"We can win in Afghanistan, we just need more time and money."
It's a favorite line of those in favor of prolonging the Afghanistan war.  CFR's Max Boot especially enjoys this refrain recently writing in The Weekly Standard, "I am confident that the troops in Afghanistan can get the job done if their commanders receive the resources they need,".   Even GOP presidential candidate Rick Perry has gotten on board with "I think that our military is doin' the best job that they can, considering the lack of support that they're getting from this administration, telegraphing to the enemy when we're gonna pull out."
Whether disguised as exaggerated confidence in the troops, or a jab at the administration, the belief that success can be bought masks the larger issue.  It's not a question of whether we can succeed in Afghanistan at any cost; it's a question of whether we can succeed at an acceptable cost. Put that way, the answer is clear: at over $100 billion per year, the Afghanistan war is too costly.
After ten years, $500 billion, and over 1,700 lives, we have largely succeeded in driving Al Qaeda from Afghanistan. What other strategic interests do we have in that country? Certainly we would like to see a stable, economically secure, well-governed Afghanistan. But US troops can do little to achieve this goal. In fact, a sustained US presence in the region will likely fuel the insurgency.
There is a smarter, more cost-effective way to achieve our goals in Afghanistan. It requires identifying our strategic interests and using the full range of economic and diplomatic tools to address those interests.
Boot and Perry tell us it's just a matter of time; if we keep investing in military force, we are sure to win. But troops aren't the answer to Afghanistan's problems. And at billions of dollars each year, we cannot afford to move forward with the same ineffective strategy. It's time to reevaluate what we're trying to achieve in Afghanistan, and develop a strategy that is both effective and cost-effective.

Affiliations: